Past Events
May 31, 2014

April 20, 2012
It's (all) About the People: Why Governments Mess With Demographics at their Peril
Download an MP3 version of Dr. Grenham's talk.
Download a PDF of Dr. Grenham's Powerpoint slides.
Download a paper: It's (all) About the People...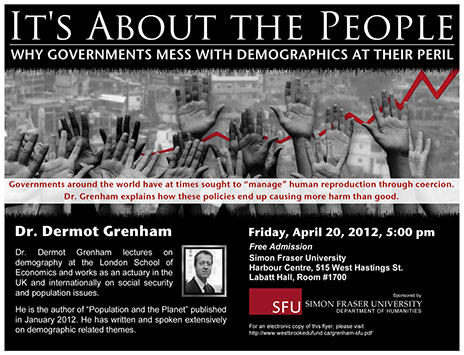 November 19-21, 2009
Contemporary Atheism & the Classical Christian Concept of God
Download an MP3 version of the Dr. Kremer's talk.
View Dr. Kremer's Powerpoint slides.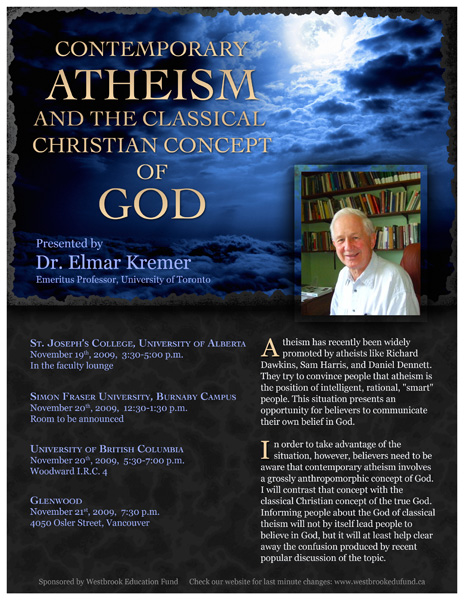 Finding God in Your Ordinary Work - Breakfast Series
Topic: The Fifth Value: Business Ethics
Speaker: Roderick Macdonald
Biography

Roderick Macdonald is associate professor of Management and Technology at the École des sciences de la gestion (UQAM) in Montreal. His current interest is the influence of economic assumptions on management practice. He has published several scholarly articles on strategic management in new industries, as well as two books on business ethics. He has taught in advanced management programs in various countries and is an officer, director or trustee of several non-profits, including the Centesimus Annus Pro Pontifice trust
in Canada and East Asian Educational Association (Hong Kong).
Details & Online Registration
June 27 - Vancouver - Info & Tickets
Click to watch a short video interview with Roderick Macdonald (French with subtitles.)